When you think of safaris, you think of Africa and the best way to experience this continent is on a luxury safari. There are several tour companies that offer these and they are often combined with a beach holiday to help you rejuvenate and reflect on the experience. The best combinations are specifically designed to meet all your holiday prerequisites leaving you with peace of mind to enjoy the whole experience.

When you go on a luxury safari, all you have to do is pack up your bags and show up at the airport. Once you arrive at your destination, it will trigger the best service that money can buy from the moment you are picked up at the airport, to the best five star and six star hotels. They are exactly what they sound like, pure indulgence letting you experience the best of wildlife, best dining experience, and exclusive rights to travel to the best locations. The service will be exceptional, and there will be a high staff to guest ratio with only the best the personnel selected to serve you. Even when it comes to camping, you can be assured that you have the best tent, and you can have your pick of 4x4s, helicopters, trains, airplanes, and private safari houses. 

Luxury safaris present you with the freedom and ability to experience Africa on your terms. 


This safari combination is suitable for small groups and families. The first phase of this luxury safari will begin at the airport in Nairobi in Kenya where you will be met by one of the staff members managing your holiday. After a night at one of the best five star hotels, the next stop will be at a private house in Masai Mara National Reserve. Here you can witness the annual migration of the wildebeests, get close to a lion, or watch the thrill of the hunt. As the centre of attention during this safari, you will be served by a team that includes a chef, house manager, and guides. Although you will be out in the wilderness, you will also have the opportunity to just kick back and relax by pool. There aren't many restrictions in this type of safari and you will basically have everyone serving you at your beck and call.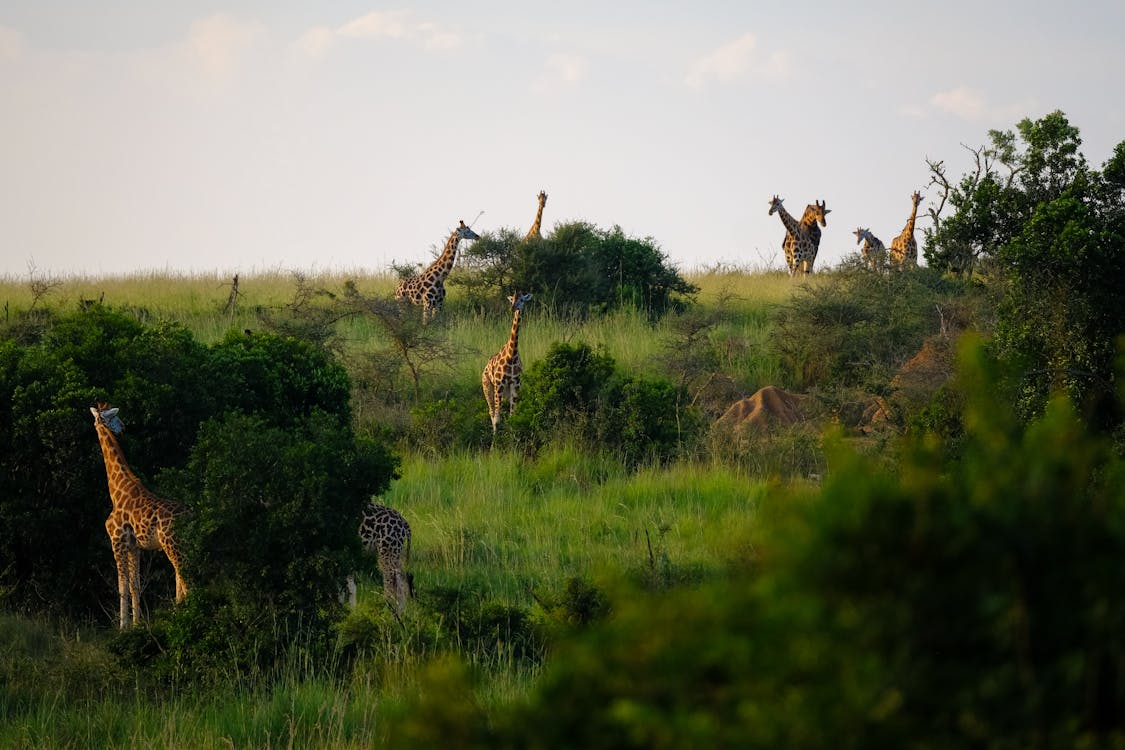 Once you have seen enough of the Masai Mara National Reserve, a short flight will take you to gorilla safaris in Uganda and Rwanda to walk among the apes.. At this private house, you will be able to reflect on the amazing experience that is the Kenya Private House Safari, Primate Safari, and Beach Holiday. 

Air Safari and Island Escape 


This luxury safari combination is for those who do not want to come up close and personal with wildlife or just do not have the time to experience a regular safari. In this package, you will be assigned your own single or double engine plane, with a highly qualified pilot, and you will be able to witness the splendour of African national parks whenever you want to. 

At the end of this expedition, you will then be able to experience the Island Escape among the Seychelles archipelago. Here you will stay at the best hotels and have unlimited access to uncrowded beaches.


This luxury safari package is a designer safari experience that is aimed at the elite travelers who will only stay at the best hotels, luxury camps and lodges. This package will also include a private guide that will follow you through your journey. Further, once you have finished touring wild Africa in Kenya, Tanzania, or Rwanda, you will be dropped off in South Africa.

At the southern tip of the continent, you will get to experience the best Cape vineyards, while sampling the cuisine. This luxury tour will also ensure that you have fully relaxed and recovered from coming up close and personal with nature. It is a perfect combination to end a wild and adventurous safari and one that will feed your mind, body, and soul.


There are many luxury safari packages offered by tour companies and most of them will specifically design a package with a combination that suits your needs. For more information about different packages you may visit Encompass Africa.
Whether it is a nonstop safari adventure or a safari with a beach finale, there is something for every elite traveler who wants to experience Africa in the best possible way.